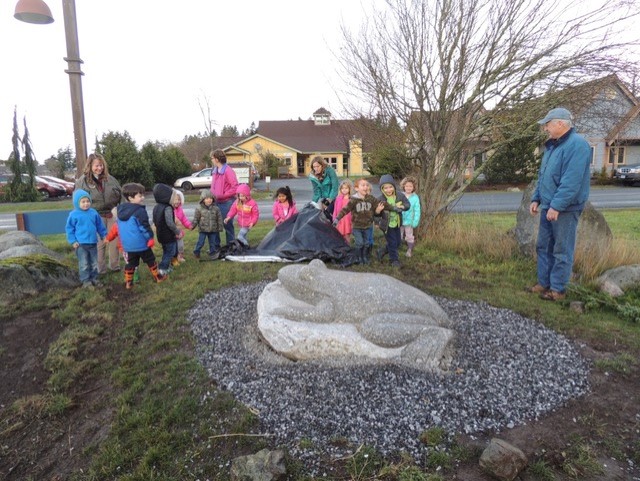 Lopez Community Visioning Circle
March 19th, 2023
Community Visioning Circle Notes
Location: Lopez Public Library
"Had a meeting at the library today for the maker's guild and there are some great things being done by some wonderful people for makers of the San Juans. I encourage people to look into what they are doing and get engaged, big ideas with long term impacts for our communities on the islands.
Additionally, would like to gather people for discussion on support, wants, needs for a makerspace and how we can make it happen. Facilities and space seems to be often what is struggled with, idea being what if we could create a compound that is a community asset for our wide variety of makers on
Lopez
. Where there is access to machines, tools, shop/studio space, etc… That would also be used for education workshops and collaboration, to grow and connect with each other while building community strength and resilience that is not so tourism dependent.
Top 3 items that it boils down to amongst makers seems to be
1) community and connections
2)education and teaching/business development education
3) economic development that is sustainable and year-round
Would like to start a discussion on the topic of the makers guild and what would work well for
Lopez
as I know we have a lot of makers out there and a central hub like this seems like a good way to bring everyone together while creating a lot of benefits for the overall community. Instead of needing a big space, shop, expensive tools, etc… you could use the makerspace to find what works for you, learn from other makers on subjects you are interested in, etc at any skill level before finding out something won't work for you the long and hard way.
Obviously will be a big undertaking, but there seems to be some pretty good groundwork done already, connections made and research done that is being put into making spaces like this a reality for our island communities and the best way to make it actually come true is through engagement and discussion. If we come in with well discussed plans and numbers backing them, then it makes it a whole lot easier to pull the right strings!"
Art and jewelry by Bruce Richardson and Matia Jones, Lopez Island
exhibitors at SJIMG Fairs on Lopez, Orcas and San Juan