The James Beard Foundation has announced the 2022 James Beard Award semi-finalists in its sought after awards of recognition and two San Juan County restaurants are on the list.
Congratulations to Nick Coffey at Ursa Minior on Lopez and the team at Matia on Orcas!
Matia was selected as one of the Best New Restaurant semi-finalists and Nick was selected as a Best Chef: Northwest and Pacific semi-finalist.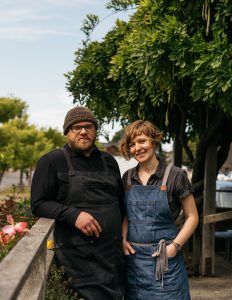 The James Beard Foundation is a nonprofit organization with a mission to celebrate, support, and elevate the people behind America's food culture and champion a standard of good food anchored in talent, equity, and sustainability.
Read more about these prestigious awards here.
Ursa Minor's web site
Matia's web site
photo credits: Kyle Johnson and Nova Askue